As you can see I can edit your site without any problems.
Sweaty Dog Fitness Company . . . the evolution of personal dog care, keeping your dog happier, healthier and living longer!
So you are looking for a dog walker, a doggie daycare centre or a dog boarding kennel.

Is your dog's health important to you? Would you like your best friend to live a longer, happier and healthier life? Does your dog bark madly as people and other dogs pass by your house? Are there signs of destructive behaviour? Has your best friend enjoyed too many table scraps? Or do you just want to give your dog a fun, healthy option to the daily walks?

A Must Have . . . Guaranteed!

It is essential that dogs get regular physical activity to lead a healthy and balanced life.

And that is why you are here. My name is Rob MacKay and I welcome you to Sweaty Dog Fitness Company. I have been running with my dogs for 19 years. I am committed to my best friend's well being.
And I will give your best friend exercise unrivaled by any other dog walker. I Guarantee it!
Jog-a-dog-a-thon Anyone?
Sweaty Dog Fitness Company specializes in long distance treks with high energy and active breed dogs. With runs starting at 5 kilometres, you can rest assured your dog will be one of the fittest and healthiest in the neighbourhood. Dog walkers and pet sitters perform important pet services but I take your dog's health to the next level.
Do you think your dog would love to run, walk and sprint 5Km or more? Would he or she be happier and healthier? More balanced with less behavioural problems? The benefits are endless for dogs that get vigorous exercise.
Oh So Needy!
Well you have needs don't you? And they help you to stay content right? Well dogs need 3 things to be balanced . . . exercise, discipline and affection.
Pretty sure affection is not an issue. Our dogs are like family and we love them deeply.
Discipline? Well unfortunately, with most dog owners, affection gets in the way. Plus it's mean and nasty right? But trust me, your dog needs discipline to be happy. I can help with that as well.
Exercise is number one on a dog's list of needs. And most dog owners don't really know why they walk their dog. Yes it is healthy and will extend their lives. And yes they pee, poop and smell the roses. But . . .

. . . exercise to a dog is their workday. Herding sheep and cattle, hunting rabbits, pulling sleds, doing search and rescue and even pulling small gun carts in WW1 are just a few jobs dogs have been doing for thousands of years. It is in a dog's DNA to work.

The fact is, running around a large back yard all day or taking a 15 minute walk with you or a dog walker doesn't really cut it. Throughout history dogs and their packs would work or hunt for hours before ending the day. That same instinct lives in your dog today.

You Don't Have To Give Up!
It has been thought for years that irresponsible breeding was the reason that so many dogs ended up in shelters across North America. Recent studies show a different story. Read this article from Dog Owners Guide summarizing a study published in the Journal of the American Veterinary Medical Association which sheds new light on this topic.

What stood out are the numbers related to behavioural problems. Barking, chewing and hyperactivity are far and away the the biggest issues facing a dog owner. Do you remember the three things a dog needs? One thing's for sure . . .

. . . long runs with my pack will help alleviate these problems.

So This Is Where It Ends . . . Or Begins



Whether you are simply looking for someone to step in for you in your absence, start your best friend on the path to a better life or manage some behavioural challenges, I can help.

If you haven't left yet (Thanks!), check out other pages on my site for further helpful information. As Sweaty Dog Fitness Company's site grows I will offer additional valuable tips and information. Thanks for checking out my site. And stay tuned for upcoming developments . . . interesting and unique alike!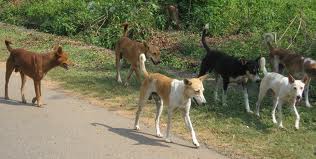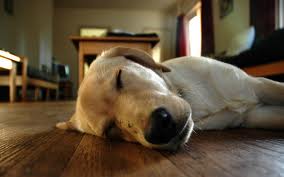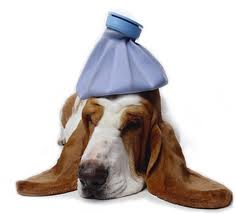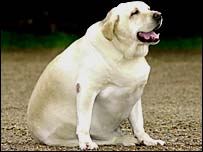 Copyright 2013 Sweaty Dog Fitness Company, A Division of RJM Enterprises

Sweaty Dog Fitness Company 2 Vansittart Court Barrie On Canada L4N 7C6